SDG action plans provide a way for organisations to integrate sustainability into their business strategy. These plans compile all the actions the company is taking or plans to take in the future in relation to the Sustainable Development Goals (SDGs).
This report, which is updated annually, not only serves as a way to communicate the company's commitment to the market, but also helps to align business activities and objectives with the SDGs set by the United Nations.
In order to design and develop an SDG action plan that best suits each organisation, it is essential to understand the SDGs and their specific targets. It is also necessary to identify the priority SDGs according to the typology and structure of the company. From there, it is necessary to implement concrete actions that contribute to the achievement of the established goals and to report and communicate the results to stakeholders.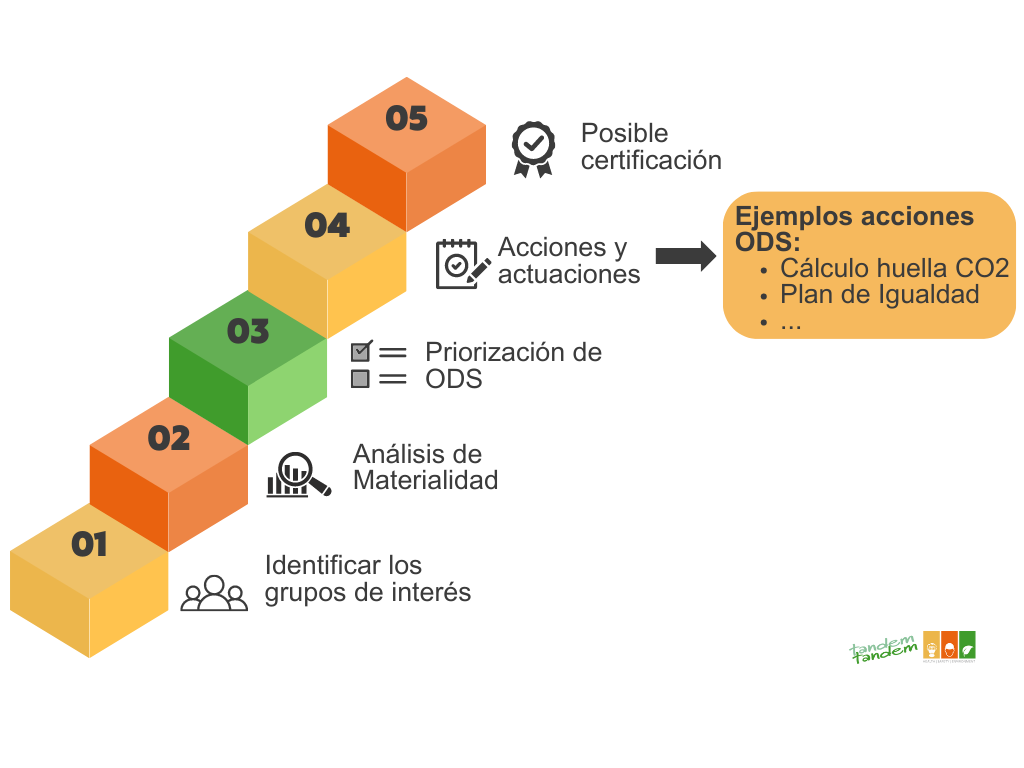 Once the action plan has been drafted, there is the possibility to obtain a certification that demonstrates the organisation's commitment to the 2030 Agenda and the SDGs in a more formal and established way.
Global Reporting Initiative (GRI) Sustainability Reporting Guidelines
UN Global Compact Guidelines
SDG Compass
Aligning business strategy with the Sustainable Development Goals (SDGs)
Improve sustainability management
Promote corporate social responsibility
Boost innovation and competitiveness
Strengthen stakeholder relations